In 2015 the KCCB, Kenyan Conference of Catholic Bishops, in Nairobi, Kenya asked WOW to send our president, Nicholeen, to train groups of people from all over the nation about how to strengthen family relationships. This year, a little over 3 years later, Nicholeen was invited back by the KCCB to speak at their Humanae Vitae Golden Jubliee celebration.
The KCCB gathered leaders of family organizations and church leaders from all over the country for a one day event where Nicholeen spoke for 4 hours. She taught them about calmness, about being firm but not hitting their children, about skills they could use for family problem solving, and meetings they can use to communicate better with their children. She showed those in attendance how The Family is the Key to the Success of the Humanae Vitae. 
The Humanae Vitae was a document written in the 1960s by Pope John to declare the sacredness of human life. It is the reason Catholics love children so much and don't believe in abortion or assisted suicide.
Since WOW is also against abortions and assisted suicide practices we were happy to support the dedication the KCCB has to promoting the love and sanctity of human life!
During the 4 days Nicholeen was in Nairobi she spoke to the KCCB group, the KCCB radio station, a Kenyan homeschooling group, and at a fireside for the Church of Jesus Christ of Latter Day Saints, as well as having multiple meetings with leaders in the area.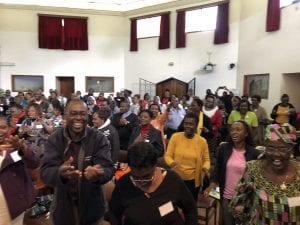 Here is a video made of a few pieces of the fireside by some LDS missionaries.