We recognize the natural family as the oldest human institution and the basic unit of society.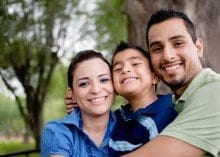 There are times when I do things I wouldn't normally do just because I wouldn't normally do it. It's a kind of self-check to make
Read More »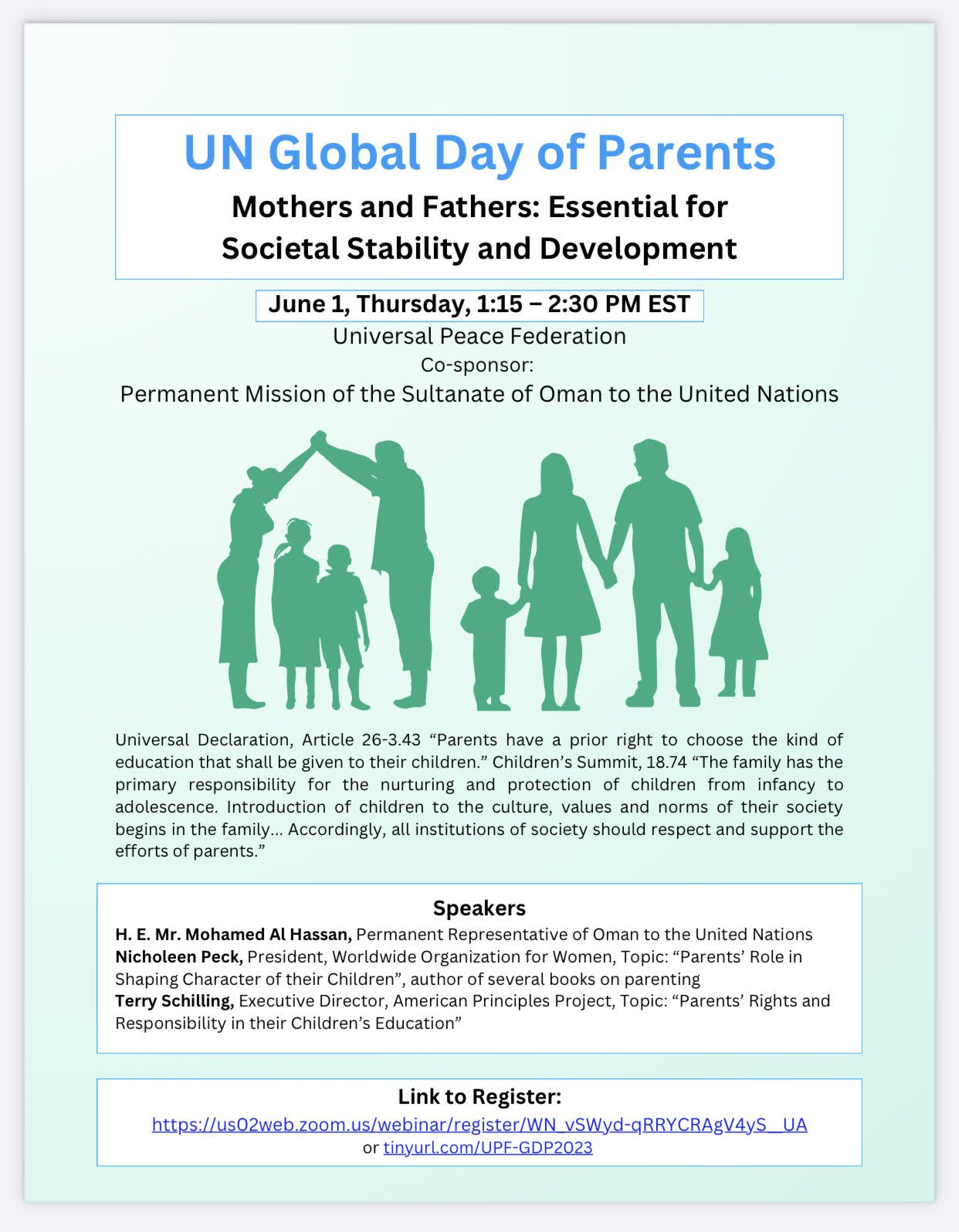 Let's Celebrate! June 1st, the Global Day of Parents, is dedicated to celebrating the impact that parents have on raising children. Not only is a
Read More »
There is an attack on motherhood. However, May, the month of flowers, birds, and life, the month that reminds us of all that we are
Read More »
"It's harder for children nowadays with all of the technology and temptations and bad examples", a mother said to me at a recent conference where
Read More »
It's currently commonplace to see youth aggressively confronting adults when, not too long ago, that behavior would never have been condoned. And, sadly this aggressive
Read More »
Even though my mom and I differ in activity level and even in personality traits, that doesn't stop me from being grateful for the many
Read More »
Obituary: A joyous reunion was held on the other side of the veil when our mother and grandmother, Nina, peacefully crossed over on September 6,
Read More »
WOW International is grieving for the loss of Mr. Ichie Dalane Omeokachie, Ike Ugochukwu. We know that behind every good and noble woman is a
Read More »
Authentic grandparents who actively engage with their children and grandchildren establish a foundation of security and hope for the younger generations that can't be found elsewhere.
Read More »
My views have changed. During my teen and young adult years, I thought that women needed to do everything men did, and women did, in order to
Read More »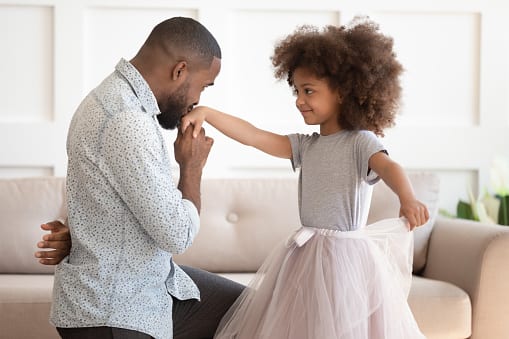 Think of the voices that surround our children. Voices leading children to love money, God, family, power, popularity, prestige, entitlement, activism, intellectual achievement, personal worth, truth,
Read More »